Marketing automation is a magical blend of carefully planned strategies and supporting software that captures, captivates and nurtures your leads on autopilot, 24/7.
This targeted approach streamlines your marketing efforts by taking over simple but time-consuming tasks, so you can accomplish more.

More time: Free your team from repetitive tasks.
The secret to scale: Nurture 1 contact or 10,000 with the same ease.
More sales, better relationships: Automatically transition leads to prospects, and customers to advocates.
Complement your sales team: Deliver better qualified leads and educated prospects to your sales team.
Multi channel: Targeting of potential customers across multiple channels.
The highest ROI: Up to 4300% ROI – the highest of all marketing strategies.

We're good at this. 
You've got the dream. We've got the know-how.
The Huddle Up Team has delivered many reliable, strategy-focused marketing automation systems for local and international clients across a range of different industries.
From workflow mapping to technical implementation, we ensure your project is expertly rolled out in rapid time.
How we do it: The right messages. To the right people. At the right time. We co-create with you a bespoke, results-driven strategy that focuses on an enhanced customer experience.
We take the jargon out of marketing automation and simplify the technical concepts. We strategise a bespoke workflow where marketing automation can work in sync with your operations.
We have been leading the way in marketing automation since 2015 and are proud ActiveCampaign Partners and Ontraport Experts. 
What we do:
Implementation and ongoing support
Our specialist expertise and support are offered for Ontraport and ActiveCampaign.

Implementation and
Ongoing Support
Our specialist expertise and support are offered for the following platforms: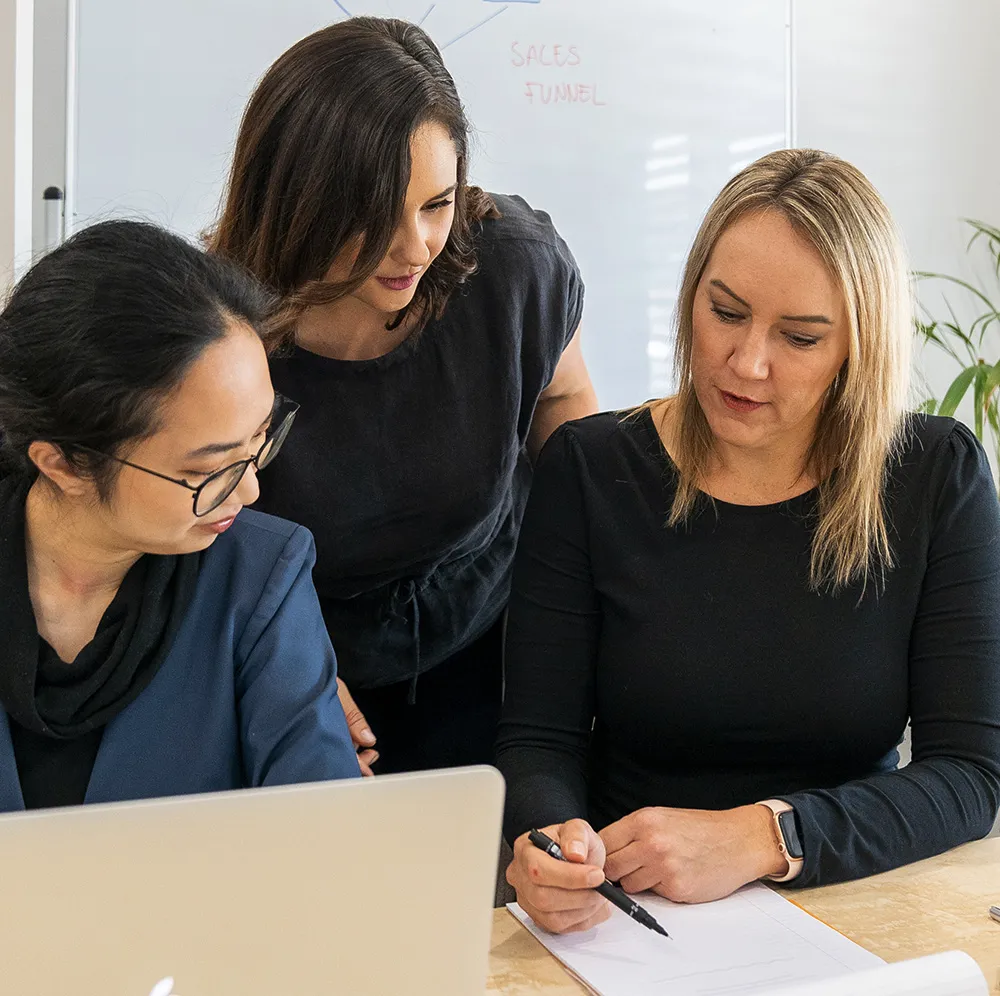 Take the first step.
Book a free 30-minute call today to start the discussion about partnering with us.
We love working with the Huddle Up Creative Team! We engaged Huddle Up in 2019 to support us with Ontraport and our Marketing Strategy. Since then, we've teamed up every month, and have never looked back. The Huddle Up team are highly engaged with our business, super responsive, keep their commitments and always go above and beyond. If you're looking for a partner to help you take your business to the next level, reach out to these guys.
Home Integrity
2022-07-05
Emma, Ben and the team at Huddle Up Creative are fantastic at what they do and so easy to get along with! Our social media has never looked so good. We really feel like they understand our branding and key messaging as much as we do. Then we have Ben, the Ontraport superstar. So clever in the solutions he finds and forever supporting us as we navigate the platform to its full potential. Thank you team Huddle!
Shannon Zogopoulos
2022-06-21
Ben and the team from Huddle up have been instrumental in creating a seamless workflow and automation. Ben specifically, has been responsive and creative in the work we have done together. His knowledge has made our workflow better, cohesive and aligned to our business value. Thankyou Ben and team!
The 23Fathoms and HuddleUp team went above and beyond in delivering an outstanding website and brand for my company. They simplified the process and made it so easy from my perspective, which was a massive weight off my shoulders. I highly recommend them! Evolveable Consulting
These guys are extremely helpful, not pushy and deliver great work. They assisted us with our webpage and portfolio. I cannot recommend them enough.
Huddle Up provide a very modern and innovative way of providing marketing consulting however they are also old fashioned in that they provide a lot of additional value and make sure you are completely satisfied before completion. There were numerous follow ups, testing and checking in to make sure I understood what can be a complex area. I am very excited to be able to go to the next step with marketing my business.
Katherine Iscoe
2020-04-14
If I had to choose one word to describe Melinda and the HuddleUp Creative team it would be: DEDICATED. They aren't just contractors, they actually become part of YOUR team and want your business to be successful as much as you do. They treat YOUR business like it's their own and dive in to the brand experience from an emotional point of view. Everything they do is thought out in minuscule detail - and most importantly, they think outside the box and into the future so ensure the work that you put in now will help you in the long term, not just as a quick fix to pump up your exposure only to have it collapse. I absolutely ADORE working with Huddle and only hope that one day I can have Melinda and Jamie work for me full time - I don't want to share them with anyone else! They are absolute GEMS! But until that happens, if you're on the fence about 'giving it a go' with them, jump off and dive in. It will be the best experience you've ever had when it comes to customer journey experts and marketing.